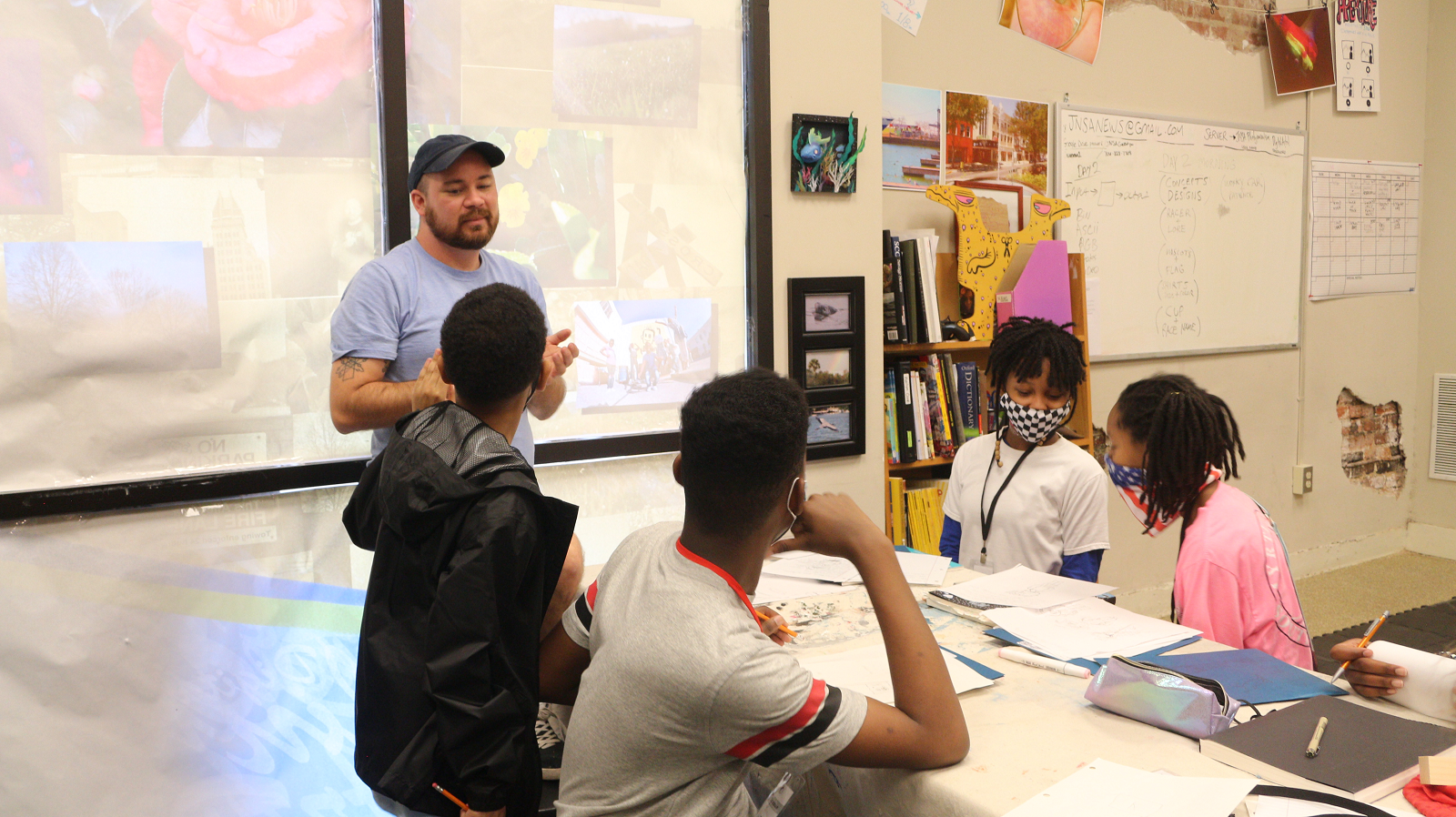 Augusta University alum is making an impact, from military life to arts education – Jagwire
Jacob Boland is a self-proclaimed army brat. Boland's father served 20 years before retiring to Augusta in 2003, so Boland followed in his footsteps, spending four years in the military.
He was a doctor and spent time in Europe and Asia. He was mainly in the United States at Fort Benning in Georgia, Fort Rucker in Alabama and Fort Knox in Tennessee. As an X-ray technician, helping to administer vaccines to soldiers and performing suturing work, Boland got a great taste of medical life.
"As a medic in the military, they just put you in whatever position they needed you in," Boland said. "Sometimes I did x-rays. I also did a lot of in-processing, doing chicken pox injections; I filled the vial or filled the needles. Then I did suture work and even mental health stuff.
Although he was not formally trained for this kind of work, the army gave him the lessons he needed to carry out his duties.
Boland had always been interested in the field of communications, and at age 26, after serving the country, he used the GI Bill to pay for his education at Augusta University. He earned a Bachelor of Arts in Communication from Pamplin College of Arts, Humanities, and Social Sciences.
"I knew I wanted to do something in journalism and I always liked doing research, and I liked editing," Boland said.
Occasionally, you can still find Boland on the Summerville campus. In the fall, it was part of the Pamplin Future Fest. He will also turn to Dr David Bulla, Dr Melanie O'Meara and Dr Debbie Van Tuyll for advice. All made the difference for Boland during his time at Augusta University.
Through the Department of Communication, he found an internship at the Jessye Norman School of the Arts, which sparked his interest in teaching.
"They were looking for people who wanted to do film and photography. I'm like, well, I spent years in AU doing both of those things, so it was a good fit.
The internship led him to his current full-time job at the school as a photography and digital arts teacher. Although he has no experience teaching young people over the age of 18 who have just joined the military, Boland quickly picked up the process and finds the job rewarding. He says seeing the progress of students from year to year sometimes amazes him.
"It's really cool to see a 10-year-old learn to use Photoshop and InDesign and those programs that I didn't even learn until I went to college," Boland said.
He has found that most of the students at the school are self-sufficient. Despite the past challenges of virtual learning, many have embraced it. Boland said they were given more responsibility and bigger projects to take on.
"When they come back, and they've learned something from the year before and they're taking the whole summer, they're like, 'Hey, I downloaded that program we were learning from and that's what I made some. They come back and circle around me.