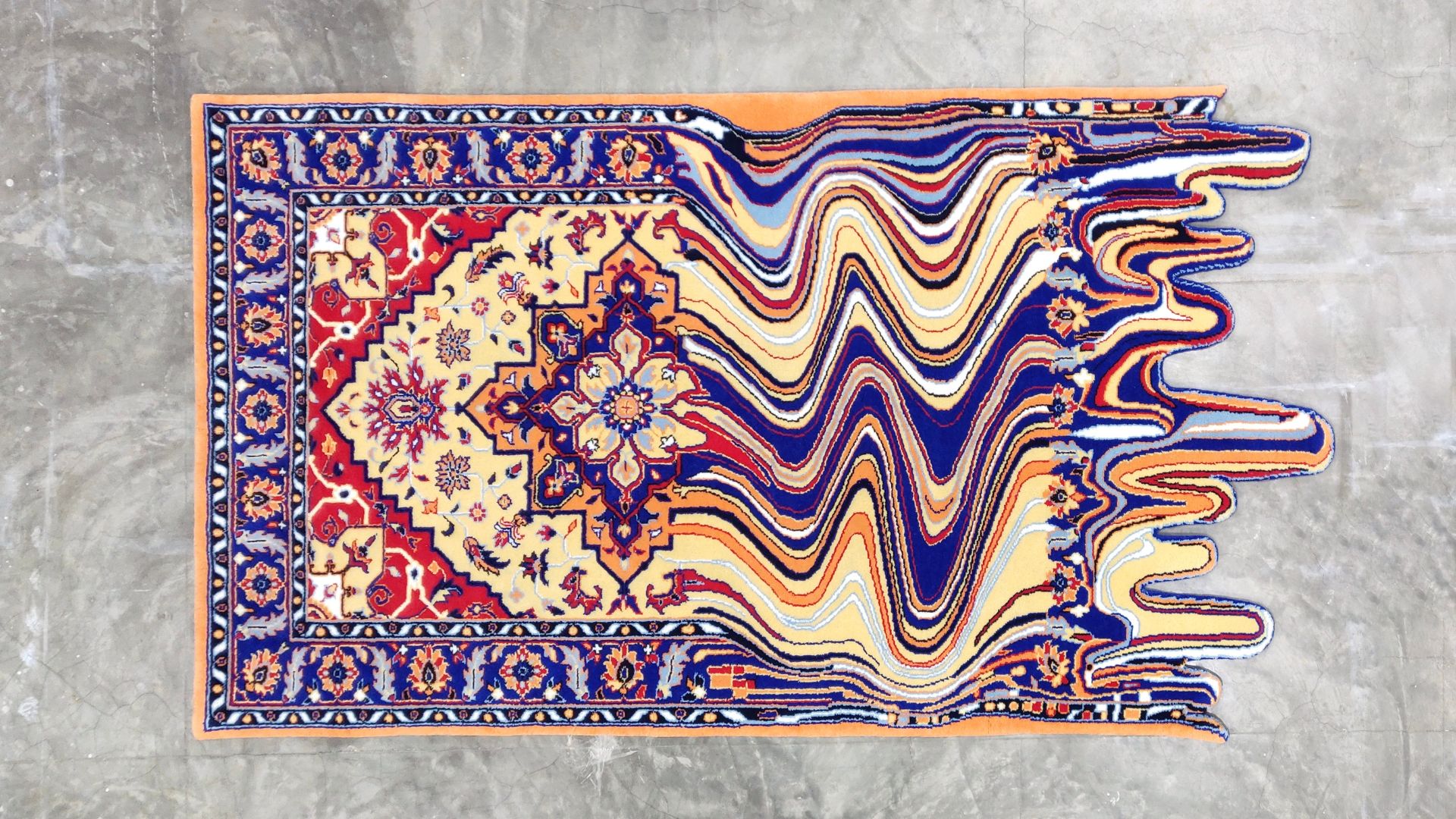 Carpet: reawakening its decorative aesthetics
Awaken the interior aesthetic of home decor with warmth – rugs are sure to add a depth of character to your space. From Álvaro Catalán de Ocón and GAN Rugs to Vanessa Barragão, Jahan Rugs and Curves By Sean Brown – these eclecticly curated brands strongly believe in sustainable, eco-friendly processes and showcase the use of local craftsmanship. .
Scroll further to explore their extraordinary yet alluring collection with us:
1. Álvaro Catalán rug from Ocón and GAN:
Dedicated to creating handmade products with natural or recycled fibers, Madrid-based Álvaro Catalán de Ocón and Spanish company GAN Rugs use polyethylene terephthalate (PET) to make "Plastic Rivers" – a fascinating collection of rugs woven with yarns made from recycled plastic scrap.
"While this project has a political statement with many layers of interpretation, the design retains a formal appeal and a contemporary edge. I designed these rugs to fit perfectly into our daily lives – with their size and their inviting texture to sit and lie on, giving the impression of being a giant floating above the landscape " said Ocon.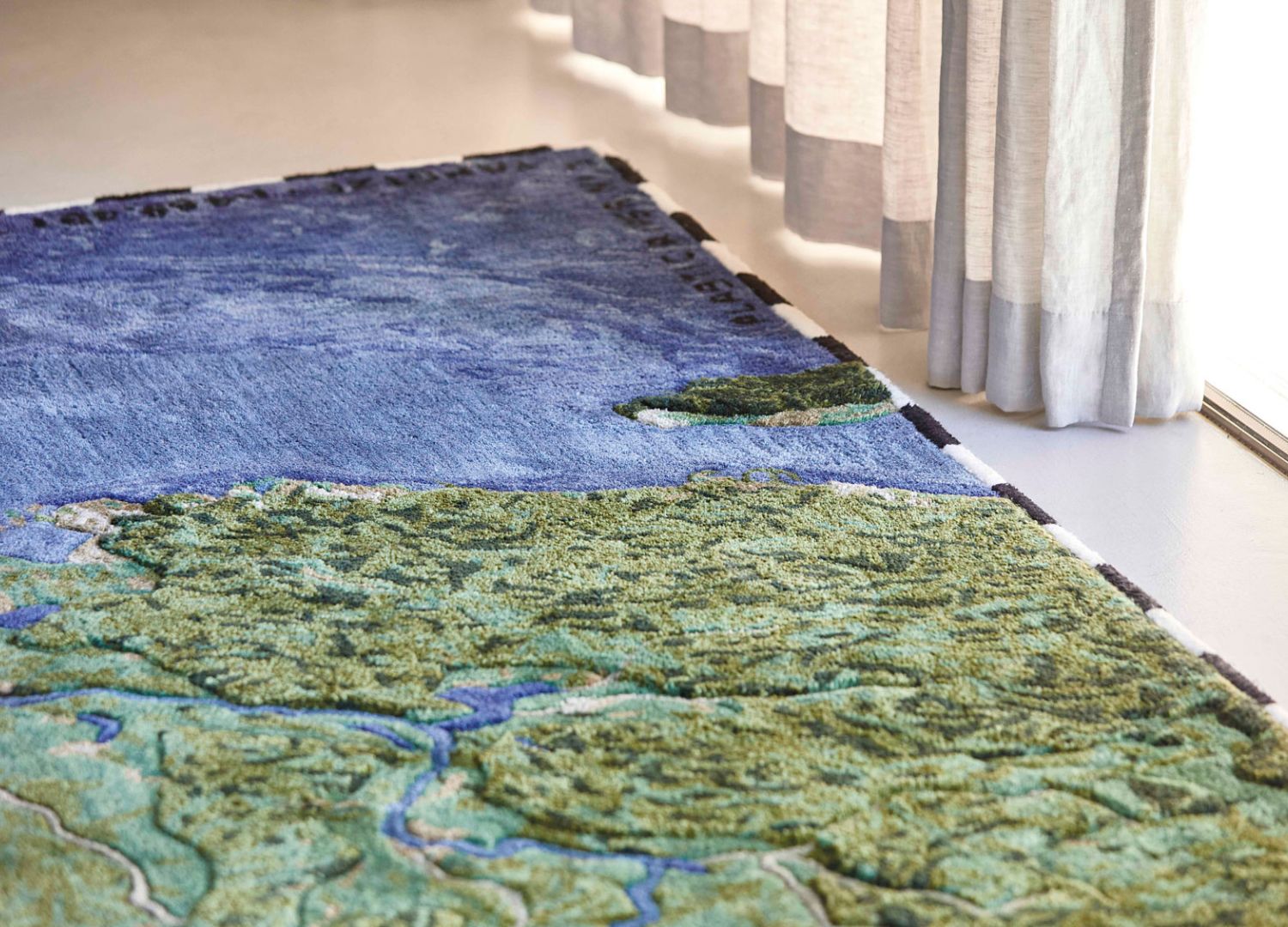 Representing precise renderings of aerial images of some of the most polluted rivers on the planet, this innovative collection offers four different models with formats skillfully adapted to the geographical characteristics of each river, from the Yangtze to the Indus, from the Ganges to the Niger.
Much more than sophisticated protest design work, the intricate textile work is beautifully crafted by GAN's team of local artisans in workshops across India. These products are handcrafted point by point, pixel by pixel to brilliantly recreate Google Earth aerial panoramas of the rivers featured.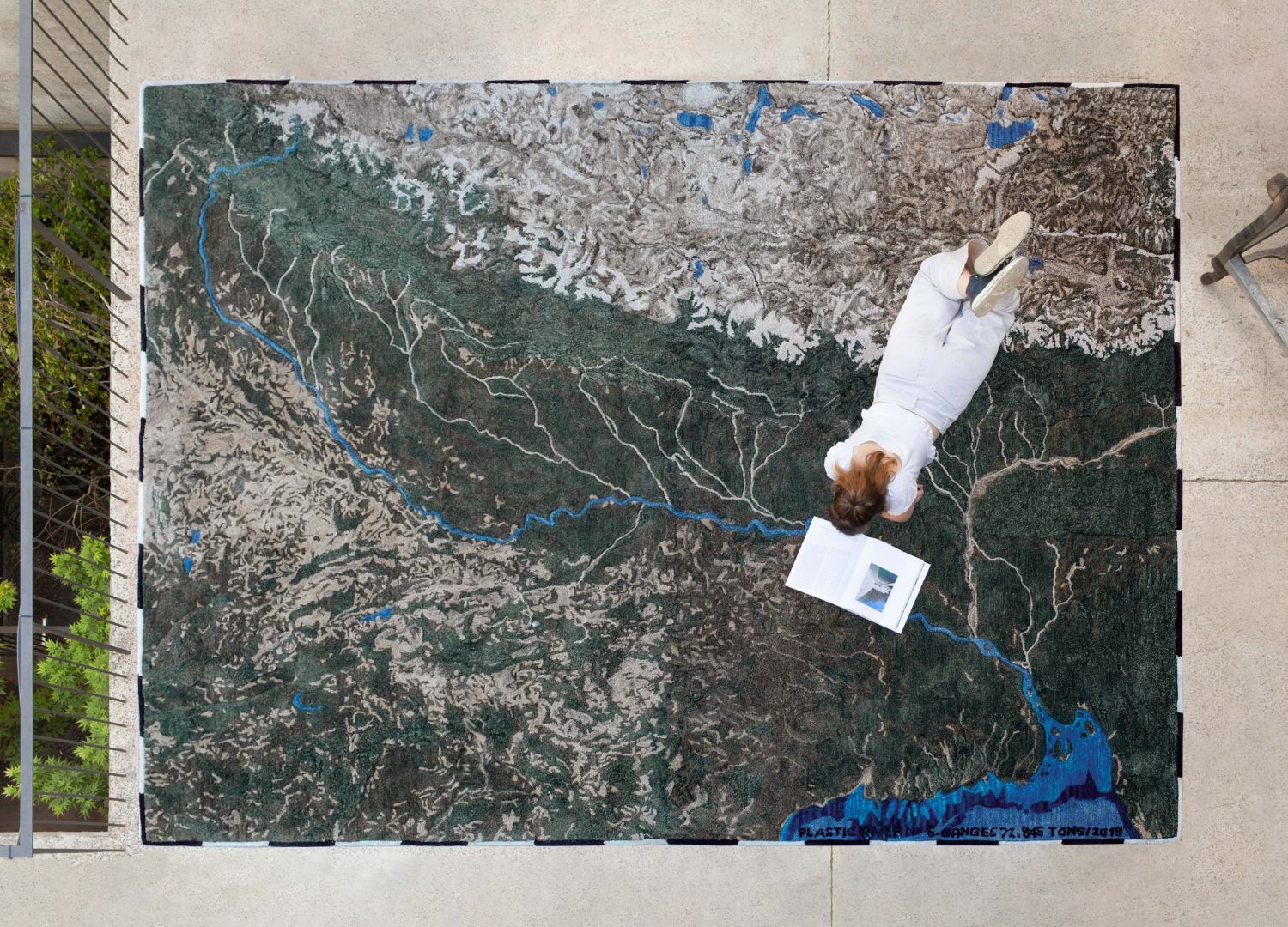 2. Vanessa Barragão:
Making one-of-a-kind tapestries, rugs and wall hangings – Vanessa Barragão is an artist and eco-friendly textile designer based in Portugal.
It uses only recycled or discarded yarns from the industry to produce textiles and interior products. Constructing her pieces by hand using age-old techniques, she seamlessly combines embroidery, crochet, crochet, macrame, weaving, knitting, felting and hand tufting – crafting a magical 3D world in textiles.
Growing up near the sea, her connection to the ocean is the inspiration for her work. The organic textures, tactile nature and incredible layers of her art resemble and embody her, perfectly capturing the beauty of marine life.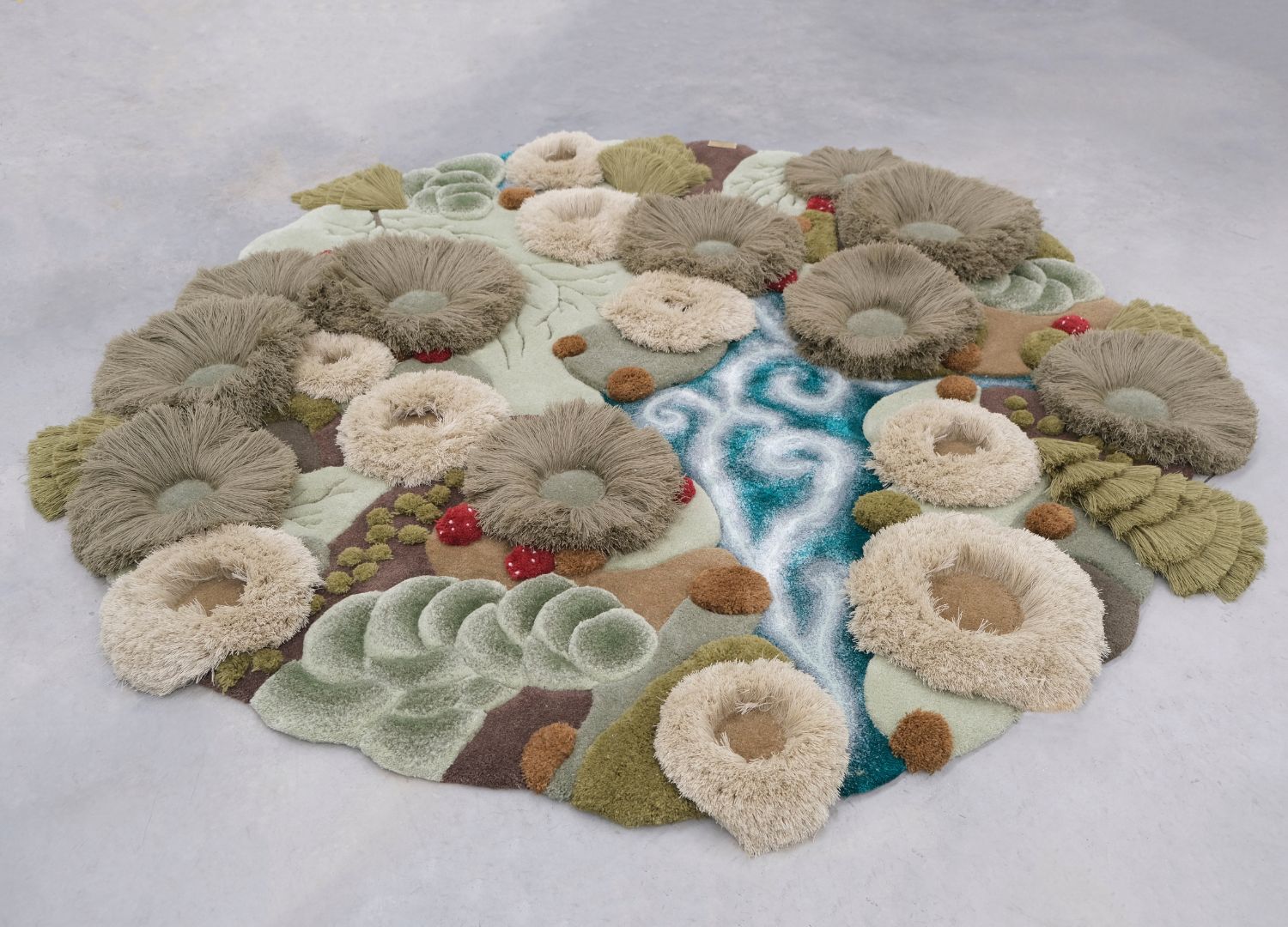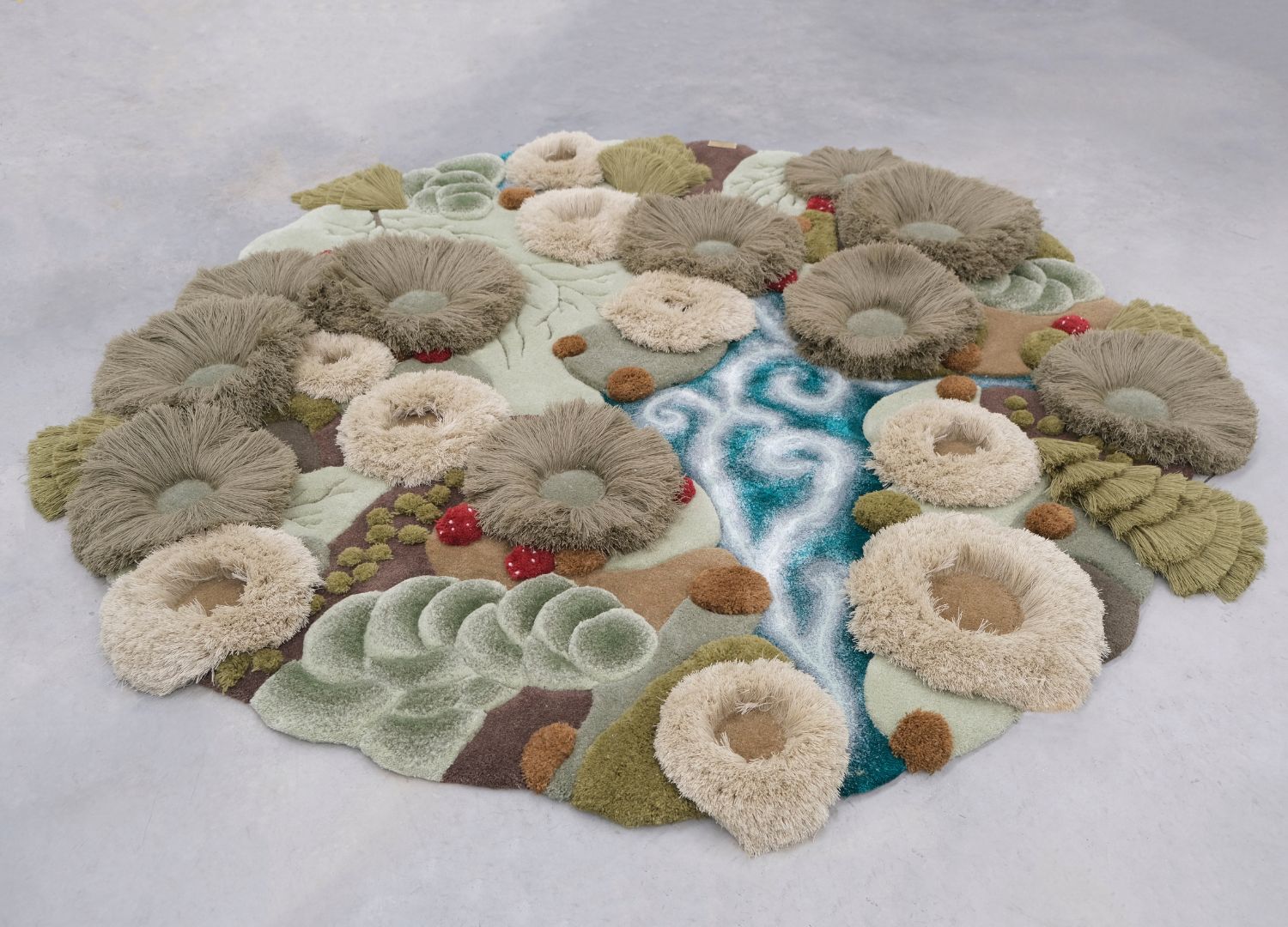 After a trip to the Picos de Europa, a mountain range in northern Spain, Vanessa was determined to bring home some of the feelings she experienced there, while being deep in nature. Taking 1000 hours to complete and made from 100% recycled wool – that's how the 'Peaks of Europe Rug' was born.
"Shortly after returning home, I began to make drawings inspired by what I had seen there – the translucent streams flowing between the steep mountains, the mushrooms and the different shades of green are all elements that I felt necessary to be present to convey a feeling of being in nature » said Barragão.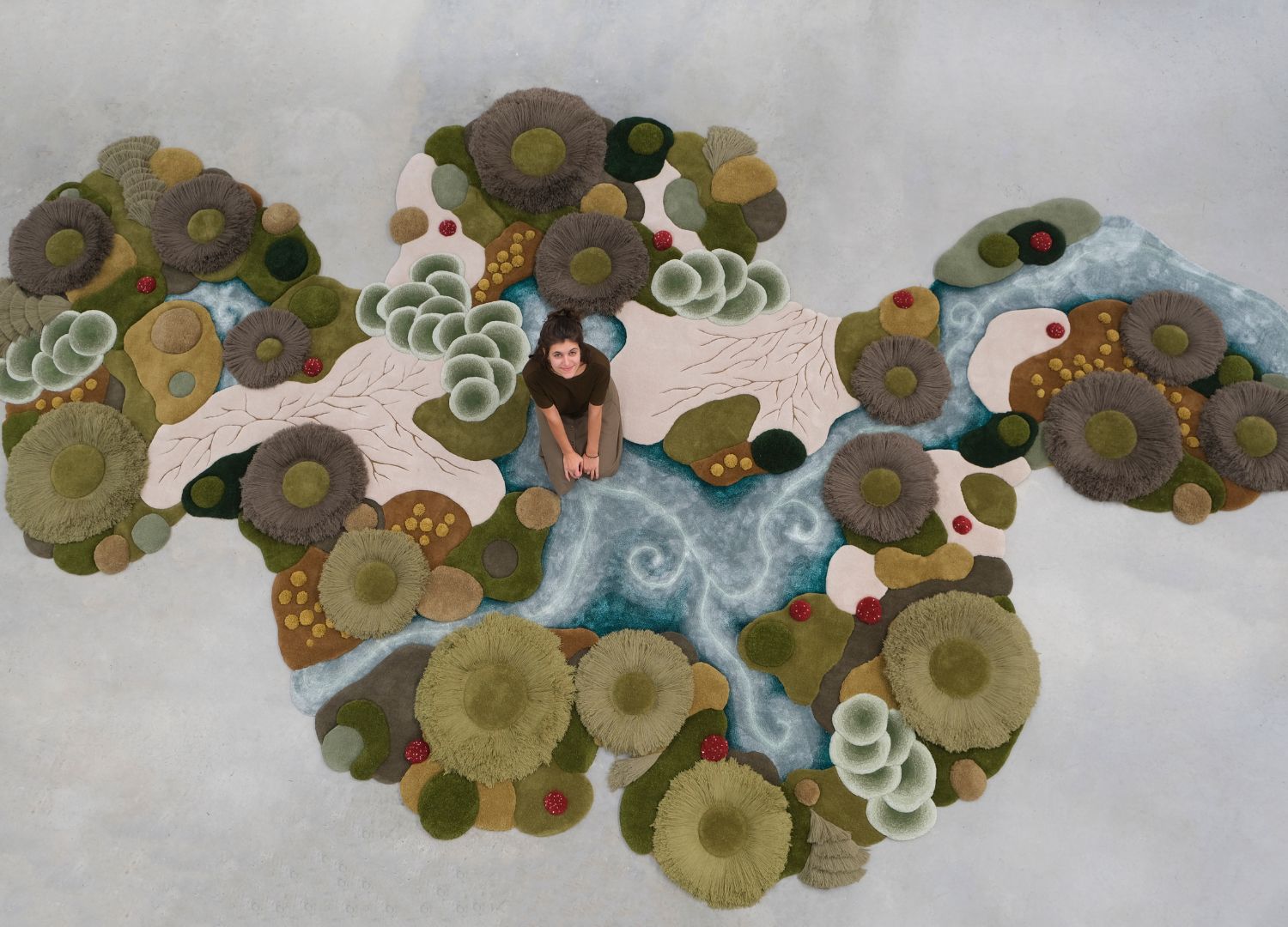 3. Jahan rug:
Jahan Rugs comes from the lineage of one of the first non-British rug manufacturing companies in British India.
"With the experience of 6 generations, a nearly century-old family business and a history of exporting rugs around the world – we supply our finest rugs of the highest quality. The fibers used are ethically sourced around the world and our colors are dyed with certified AZO-free dyes" says Jahan Rugs.
Their 'Hand Knotted Persian Rug' features a 15 year old original design made by the company. Inspired by Richard Hutten's designs, they added font in Photoshop to create the effect.
"Richard Hutten created something similar and distorted a Persian rug pattern by stretching the pattern into stripes. So instead of turning it into stripes, we turned it into a fusion/wave – that was a requirement client " Jahan rug adds.
Hand knotted with 100 individual knots per square inch of rug, the material used is 100% premium New Zealand wool, renowned for its purity, strength and luster. It's surreal to see a Persian pattern rug melt away like this – but the addition of distortion makes it unreal and eye-catching!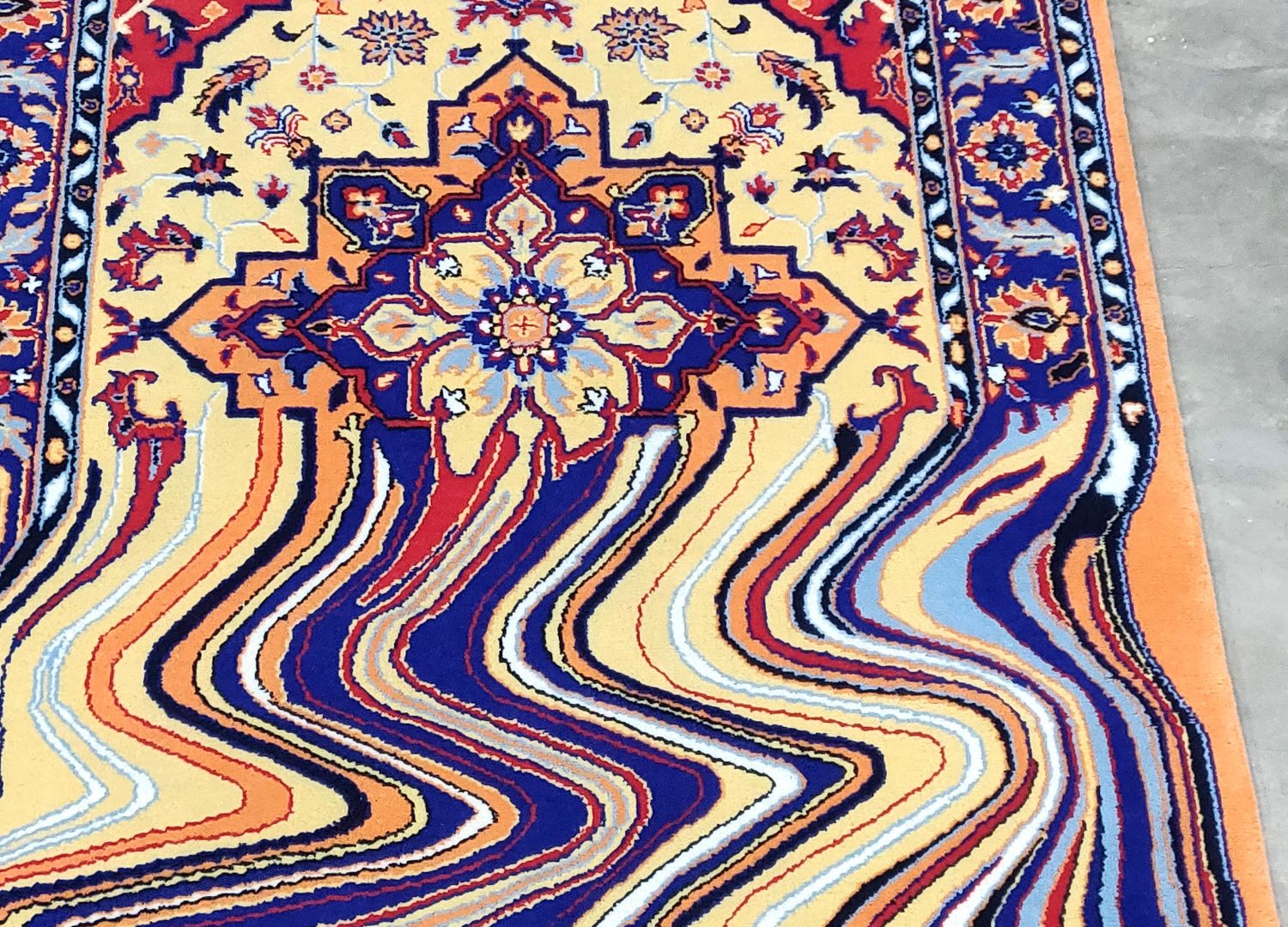 4. Curves by Sean Brown:
Curves is a home decor brand that cares less about crafting neutral items to fit any home and more about creating pieces that speak to the owner's personality, taste and nostalgia.
"Curves began in Toronto as a pop-up photography gallery, centered around the work of Sean Brown. As the pandemic took hold, Brown's focus shifted to the home. He wanted to stay inspired and motivated even if he had to stay in the same space for a long period of time" says Zach, co-founder of Curves By Sean Brown.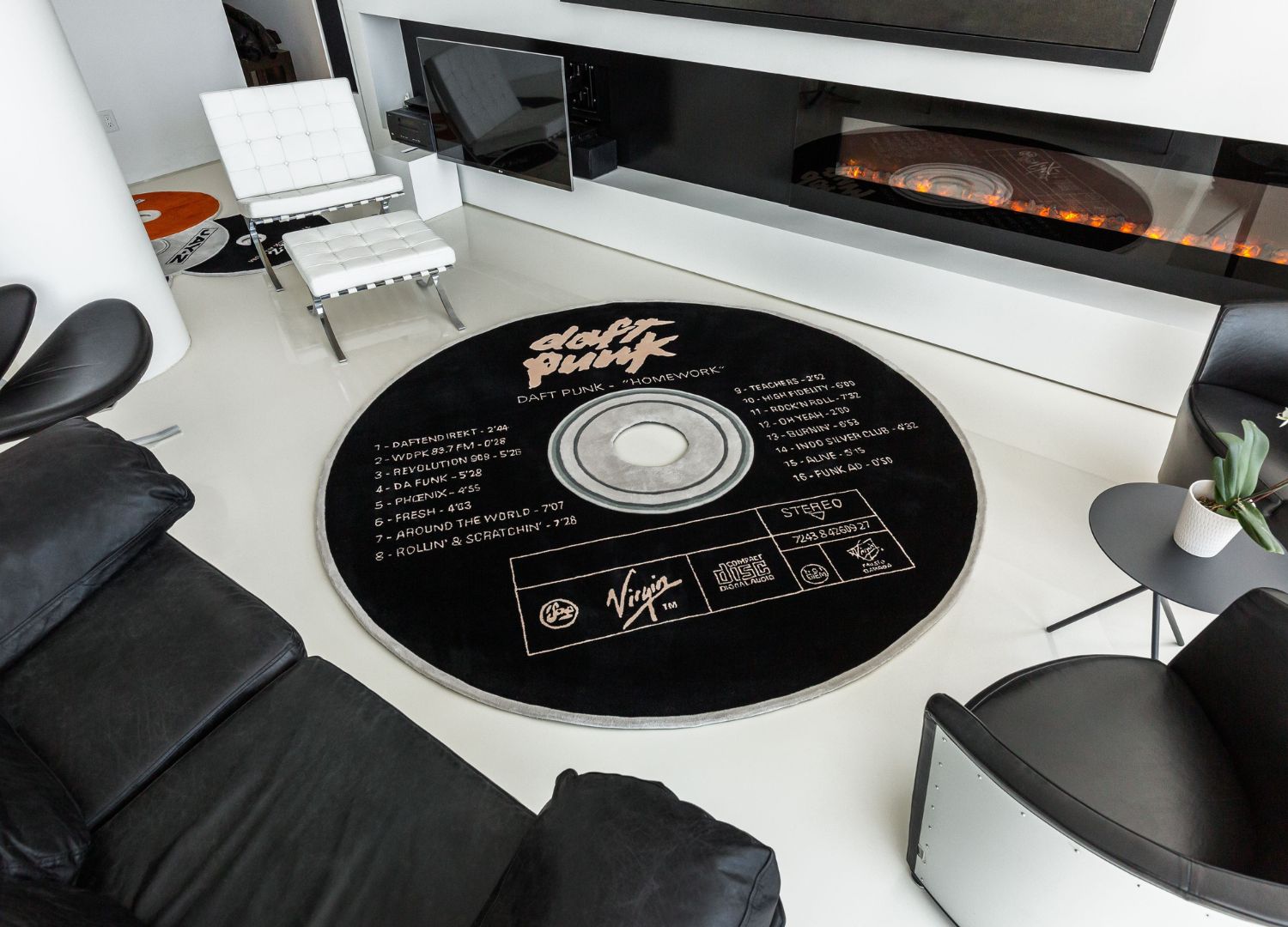 The 'CD carpet' were the first household items designed by Brown and they went viral! 100% handmade acrylic tufted rugs – this collection came to life as he furnished his new apartment. Brown struggled to find a rug he really liked, and inspiration came to him while looking at a stack of CDs on his desk.
"The albums chosen for a mat are based on both Brown's musical preference and the look of the original CD design!" zack adds.