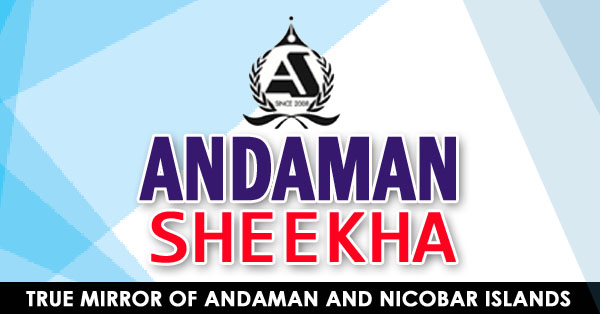 Govt Senior Secondary School CFONallah for Art, Craft and Science Exhibition Showcase
Port Blair, 01 November: Today, 1 November 2022, Pradhan of Gram Panchayat Shivapuram, Mr. Venkateswar Rao was invited to CFO Nallah Government Main Secondary School for Showcase of Art, Craft and Science exhibition .
Mr. Venkateswar Rao along with Vice Chairman of the School Committee, Mr. GBabu Rao and Mr. Mohmmed Shaqeel were also invited as guest of honour. Whereas Mr. Suresh Mazumder Assistant for Education, Rangat invited as the main guest.
After cutting the ribbon and lighting the lamp An inaugural speech was given by the DEO Mr. Mazumder where he motivated the children with his words in which he told how to maintain the balance between studies and sports, he also encouraged children for arts, crafts and science as it increases child's creativity, later DEO with Mr. Venkateswar Rao and school committee members visited the exhibition where children exhibited their crafts and art.
WD told them about their work art and asked them to keep up the good work and closely observed each craft made by the children. After the DEO craft show Mr. Suresh Mazumder and Pradhan Mr. Venkateswar Rao along with school members visited the food court where the children were present with the food they had themselves prepared.
The main guest and the guest of honor were very impressed with the children's work and encouraged them for the good work.