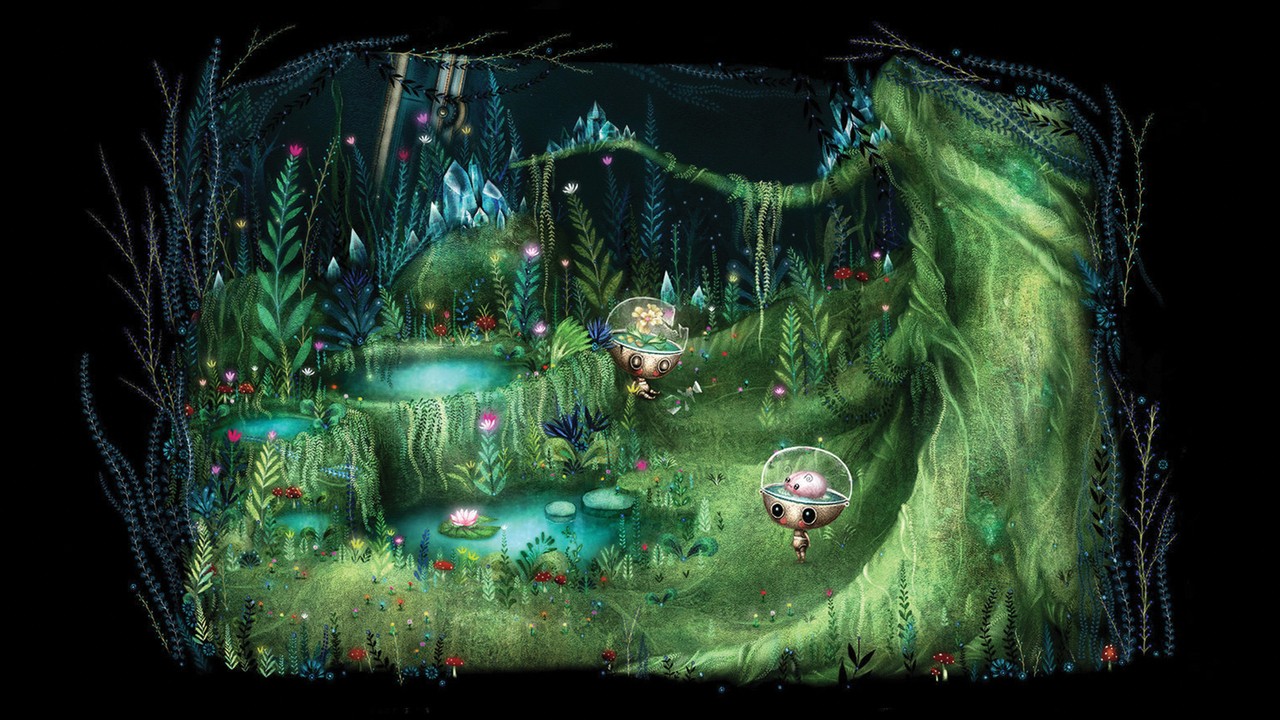 Growbot is a charming point-and-click with a children's book aesthetic
When we first saw Growbot, we were completely charmed. This cute point-and-click adventure game, developed by Wabisabi Play, was designed by UK-based children's illustrator Lisa Evans — fire fluff on Instagram – and features an adorable little robot called Nara trying to save her home from a dark force.
The aesthetic of robots in nature and the idea of ​​saving your home from a corrupting force strongly reminds us of Pixar. WALL-E but with much more nature and a little less pollution. Inspired by point-and-click Lucasarts of the past (such as Loom) and is designed to scratch the itch for both veterans of the genre, while encouraging newcomers to the fray.
Publisher Application Systems Heidelberg shared the upcoming game features with us in a brand new press release, along with some new screenshots!
Features
1. Explore a beautiful space station and repair its strange machines.
2. Interact with fantastic plants and aliens.
3. Use your brain (apilla) to solve puzzles.
4. Collect flower sounds and combine them to create powerful shields.
5. Meet a fluffy white hologram called Star Belly with a galaxy inside.
6. Discover a flower power story with twisted roots.
7. Art by award-winning illustrator Lisa Evans.
8. Beautiful music by musician Jessica Fichot.
You can almost see every little pencil mark in the plans. It's gripping, and it sounds like something we'd love to read ourselves when we were kids. And just look at Star Belly! They are totally perfect and adorable and fuzzy and we want to give her a hug.
If you're just as charmed by Growbot as we are, you can download the game from the eShop when it fully germinates on July 14. The game will cost $19.99 / €16.99 / £15.49.
Let us know what you think of the game in the comments!