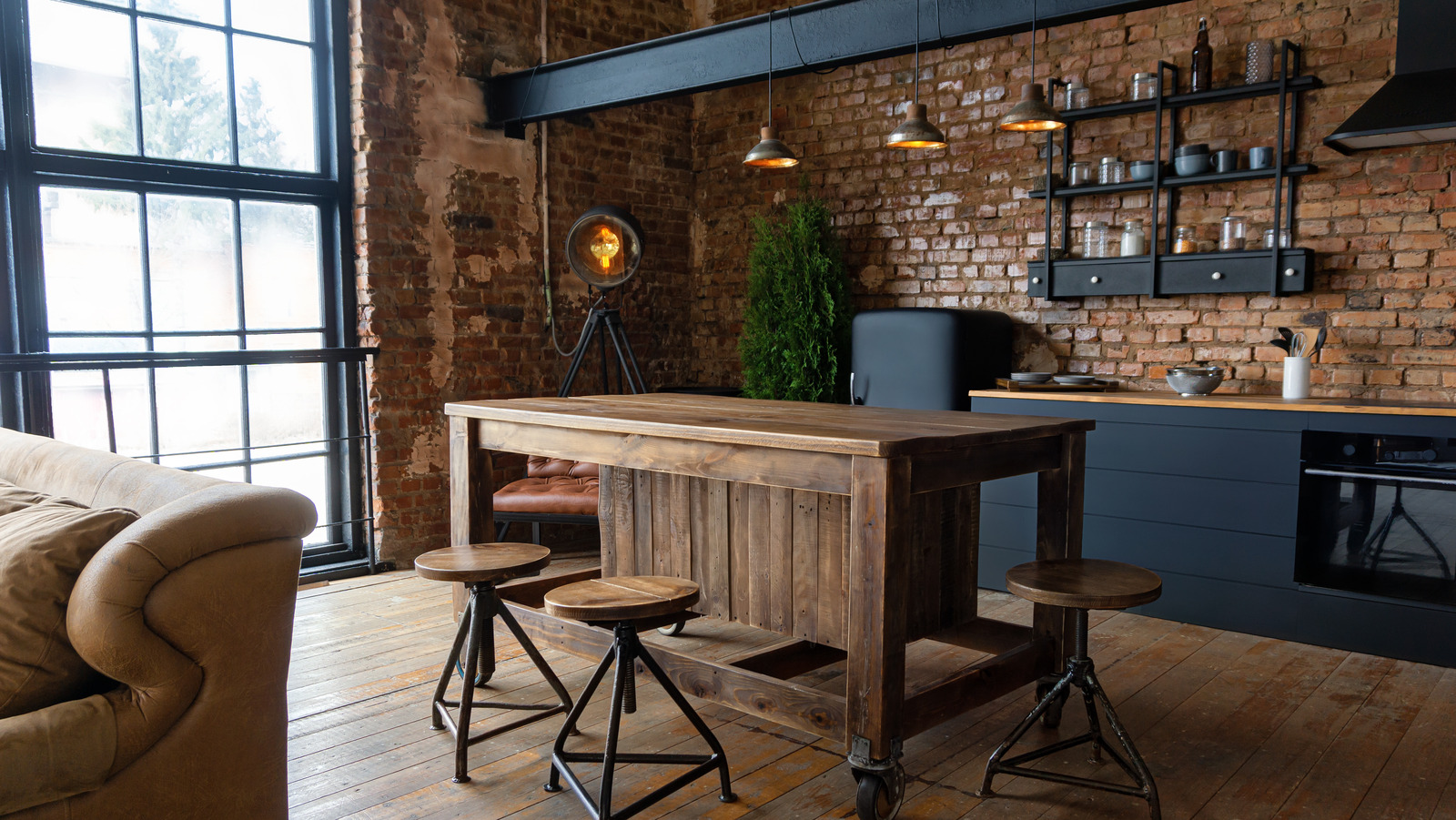 Is industrial aesthetics going out of style?
Industrial interior design is instantly recognizable, not only in that it seeks to eliminate anything that is not utilitarian, but also in the way that individual designers rise to the challenge of doing so. This means you won't just find simplicity at work everywhere, you'll also see lots of wood, pipe and metal alongside exposed brickwork and beams. It is a proletarian approach that emphasizes a working-class look commonly seen in factories from 1900 to 1950.
According Master class, the evolution of industrial design means you'll rarely find it as austere as it was in its early days. In order to soften the harshness of strict industrialism, you'll often see its aesthetic combined with compatible styles like farmhouse and mid-century modern. While the aim of industrial design is to focus on the basics and create a minimalist environment (often to the point of looking like a live workshop), this approach has recently been improved to make the environment more welcoming and warm.
The team at bragging design have created a checklist of what they consider still in vogue versus what has become outdated. They argue that flooring and furniture remain on the list yes. Raw steel is out, though they recommend matte black metal as a viable alternative. In their view, the lifeless aspects of machinery and metal should no longer be the focus. Instead, they suggest adding potted trees and leafy greens. To maintain the overall aesthetic, simply use copper or concrete planters.