Mio is a Zen-inspired aesthetic restaurant serving Japanese fusion dishes like sushi balls, sandos and more
"What is the most aesthetic kitchen? »
"Probably Japanese cuisine".
If you agree, it's high time you headed to millionthe latest Japanese concept Outram Park.
Clean and minimalist with tasteful touches of greenery, the Neil Road the interior of the restaurant is inspired kansoa Japanese Zen philosophy that emphasizes simplicity.
Sit around the Zen Garden, a centerpiece of moss art conceptualized by landscaping company KokeZen, and enjoy the beauty of it all.
The two-story space (and "inner garden") is also bathed in natural light, serving as a sanctuary in which one can easily seek respite.
At Mio, precision and finesse go hand in hand to produce works of art, celebrated through a rotating menu of fine traditional yet artisanal Japanese cuisine that changes with the seasons (Spring, Summer, Fall, Winter).
You won't go wrong with the sushi, sashimi and even the "Wagyu specials" – the Carpaccio Hamachi (S$25), Mentaiko Maki Sake (S$22)and IG-worthy sushi ball ($18 for 8 pieces) can testify to that.
Other highlights include the Gyu Sando (S$26), Seafood mentaiko pasta (22 S$)and off-menu Truffle Tamago Sando (just send them a DM or make a request when you book).
You can also find Bao of three (S$17)a trio of ebi croquette, japanese chachuand miso nasu baoa nod to their sister brand, the now defunct Bao Makers.
Although you may be tempted to opt for the classic side dishes like Tori Karaage ($15) and Assortment of Tempura (S$15)the unpretentious Kani Tofu (S$7) is a force to be reckoned with. Silken tofu, crabmeat and tobiko draped in a blanket of scrumptious (and highly concentrated) century egg sauce – I couldn't help but go back for more.
The pleasure of eating Nori Taco (S$14 for 2 pieces)served with mashed avocado and sushi rice, served with your choice of Assortment of sashimi, Soft shell crab (+ S$2) and or Negitoro United (+S$8). I particularly liked the first, with its bright touches of ikura and crispy tempura nori shell.
If you're dining with a group, look no further than the Potatoes Nesuto Tempura (16 S$), a dramatic step up from the usual truffle fries in a bowl. I'm sure you and your dining partners will be more than happy to pick up this "tower" of hand shredded truffle potatoes.
These thin and crispy fries came with an addictive kaffir lime aioli that I just couldn't get enough of. Well done, Mio.
best selling Hotate Salmon Zaru Soba (S$29) is a dish that I would happily have for lunch on a regular basis. Buckwheat soba noodles served cold with flambé salmon and Hokkaido scallops, and vacuum-packed egg yolk in a light, slightly sweet Japanese dressing – perfect for hot, sultry afternoons.
As for the dessert, the Goma Goma (S$15), unfortunately, failed. Although I enjoyed the sweet and nutty homemade black sesame ice cream, the black sesame cake was lackluster (taste more like chocolate). Also, the speculoos crumble could have been balanced with some sort of citrus element, or even replaced with a bittersweet matcha crumble.
Instead, give the Daigaku Imo ($13) Where Dango Azuki Bean (S$10) with green tea ice cream.
A slice of serenity awaits you at Mio – make your reservations here before the lines start to form.
million 美桜
Facebook | instagram | Website
📍 82 Neil Road, Singapore 088843
🕒 12pm–3pm, 6pm–9.30pm (Tue to Thu), 12pm–3pm, 6pm–10.30pm (Fri and Sat), 12pm–4pm (Sun), Closed Mon
For more lifestyle updates like this, subscribe to our Telegram channel at @confirmgood.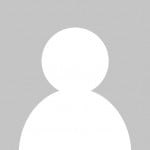 I would gladly give you up for dessert.