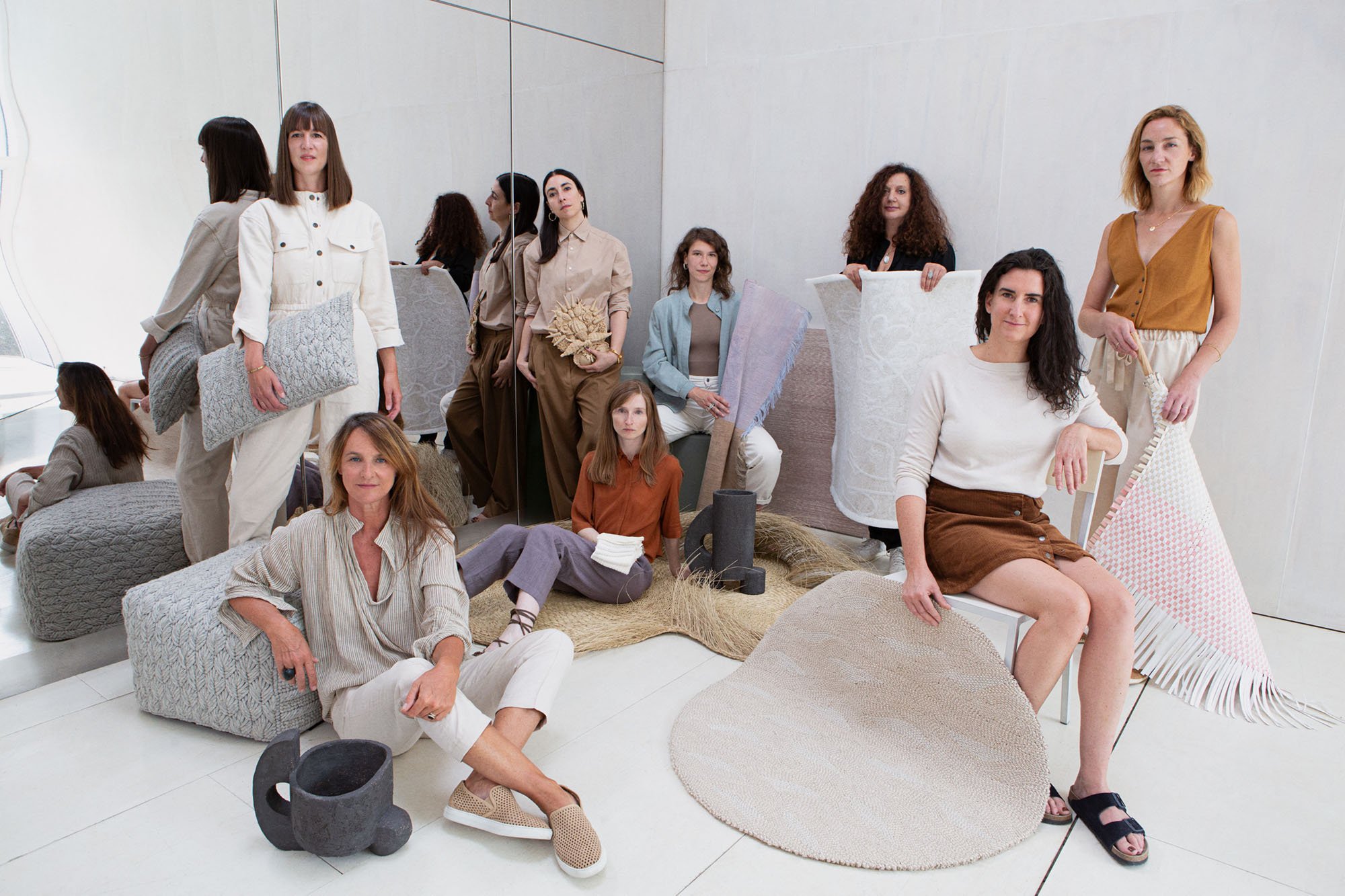 Nine textile artists bring Belgium's understated aesthetic to New York
On view at 138 Wooster Street in Soho through October 10 and a component of New York Textile Month, The gift to be simple the show draws parallels between the European country's deep-rooted connection to the centuries-old trade in fabric production and contemporary calls for a return to rural life; the idea of ​​sourcing materials in a more sustainable, controlled, contained and "glocal" way. Developed for the Belgium is Design platform with the aim of giving international exposure to new talent, the exhibition will include tapestries, rugs, linens, upholstered items and several unconventional household applications by Geneviève Levivier, Charlotte Lancelot, Alexia de Ville, among others. The age-old still life art that the curator says is making a comeback is evident in Natalia Brilli's fantastical rugs. Her hand-crocheted Paradise tapestry seems to represent a mythical and slightly abstract underwater setting.
"Belgium's association with textiles is an evolving story," writes Edelkoort in the exhibition catalog. "Recognizing the craftsmanship of the past, a new generation of textile designers are creating works that broadly embrace the future with their material research and experimental approaches." Although much of the heavy manufacturing that bounded the area around Flemish towns like Kortrijk until the end of the 20th century has since disappeared, the discipline has resurfaced in the revival of pre-industrial agriculture of raw materials, fiber processing and weaving. Research institutions such as Centexbel and the TexLab of Liège are at the origin of this movement with a view to circularity and upcycling.
While the Chaddar poufs and cushions by Charlotte Lancelot promote well-being, the Shades collection by Laure Kasiers uses an ecological yarn to achieve striking visual effects. With her bath products, Vanessa Colignon questions different ablution rituals. Emma Cogné's Clareira rug, developed for the Museum of Popular Art in Lisbon with Portuguese artisans Mariana Campos and Ana Paula Abrunhosa, appears to imitate a sand dune surrounded by beach grass. Designed from different craft traditions, each piece of the show takes on sensory dimensions. There is no doubt that textiles can be both a practical and expressive medium, filled with metaphysical qualities and ready for everyday use. The Gift to be Simple exhibition shows the medium's almost infinite potential for both functional innovation and the production of new artistic statements.