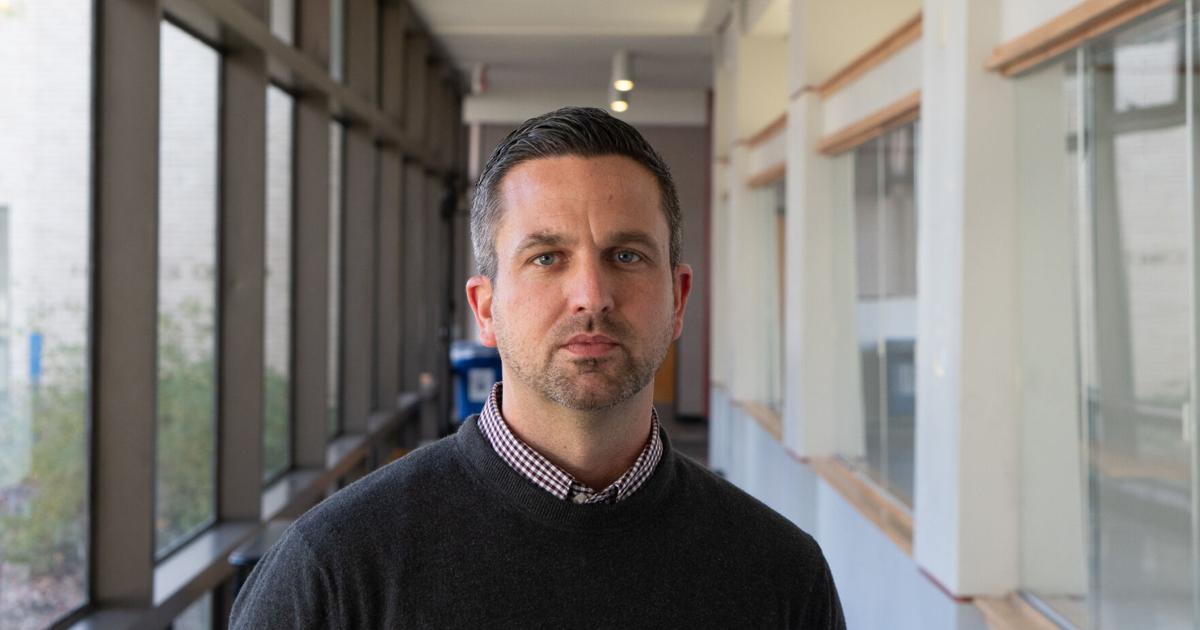 Professor Develops Pioneering Research Center to Study Childhood Arts Education | News
An associate professor of arts education launches a one-of-a-kind research center in the field of art and teaching art to children.
Christopher Schulte is set to formalize his creation of the Center for the Study of Childhood Art, which will be the first of its kind, within the UA School of Art. With the research center, which will have a dedicated space at the Center for Fine Arts, he hopes to make UofA a global destination for the study of early childhood art.
In addition to research efforts, the center will be a space for teaching and community engagement. UA Arts Education students will have the opportunity at CSCA to gain direct teaching experience and interact with teachers from the local community.
When Schulte joined the School of Art's faculty as an endowed professor in 2018, officials tasked him with creating a new community-centered graduate program, he said. He decided to create a center for specialists in arts education to continue their research.
"Before I was here, that potential was hard to find," Schulte said. "It allowed me to build something that at one point was just an idea."
Although not a broad area of ​​research, early childhood arts education is currently undergoing a fundamental shift in how researchers understand the artistic process, Schulte said.
"Children are especially good at using the materials around them," Schulte said. "What constitutes childhood art is not something that is easy to answer."
Schulte's attempts to answer this question began when he was a graduate student at Penn State University in 2012. Schulte supervised a preschool class as part of his studies and was amazed by how the students made their various trades, he said.
"A lot of what they were doing was really going against what I thought I knew about kids and making art," Schulte said. "It was happening in a fundamentally different way, it was incredibly complex and relational. From that point on, I was hooked. I was obsessed with how kids made art.
Olivia Dyer, a sophomore and major in arts education, is an intern and assists Schulte with her research. With Dyer's help, Schulte writes an article on the decolonization of childhood art. Dyer said the study of arts education often takes place from a white European point of view, and the article explores ways to escape that point of view.
Dyer believes the center will enable and encourage students to conduct their own original research. Many of Dyer's colleagues will benefit from the center's collaborative space, she said.
"Dr. Schulte is really trying to change the direction of our relationship to childhood art," Dyer said. "Just having the Center for the Study of Childhood Art has provided so much different opportunities to learn how art affects children's development."
Schulte strives to break common assumptions about the artistic process of children, such as what children use to create art. Until recently, many researchers believed that children only used creative tools like paintbrushes and crayons to create art. However, Schulte recognizes that children use their environment in addition to the tools provided to them, he said.
Gerry Snyder, executive director of the School of Art, said research in arts education can be of immediate benefit, while research in other areas can sometimes take years to have practical value, said Snyder.
"The value of art is understood on some level," Snyder said. "It's a good activity, it's rewarding for children and adults, but there's not always a lot of more in-depth research on its value and impact on growing children. I think the center (de Schulte) will be a place for that.
Schulte hopes that not only the UofA, but also the greater Northwest Arkansas community, can benefit from the work he has done and plans to do, he said.
"We want to make sure the center has porous walls and people feel like they're part of it and have access to the knowledge it produces," Schulte said.