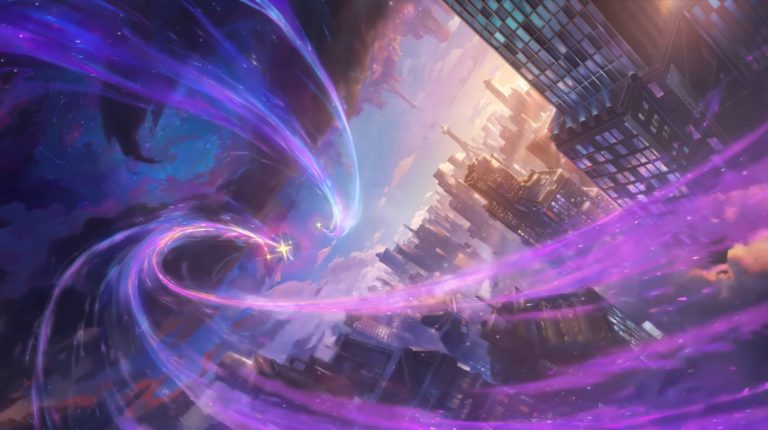 Star Guardian teaser mixes in-game footage with aesthetic ahead of next week's League of Legends event
Riot Games has unveiled a new trailer for this summer's upcoming Star Guardian event, which is set to stream across multiple games, including League of Legendsthe 14th of July.
The event trailer released today shows off the Star Guardian aesthetic in full, with the art style of the event drawing heavily from the Japanese animation style. Anime tropes have always been part of the Star Guardian brand, once again in full force for this year's event.
Troped shots of Star Guardian characters going to school, texting each other and staring longingly out of windows are littered throughout this trailer, with plenty of that classic anime flair and twist. artistic style exhibited. Although Riot has relied on this style of animation before, the League The developer seems to be pulling out all the stops for this year's Star Guardian event. While plenty of out-of-game footage is shown in this trailer, it's still unclear how many will be available to play and bite your teeth into once the event is live on the League customer next week.
The trailer briefly showed a glimpse of the in-client dialogue options between the characters involved in the event, not too different from those who were part of previous events, including last summer's Sentinels of Light event. .
This year's Star Guardian event will feature skins for champions such as Sona, Fiddlesticks, Kai'Sa, and Ekko. The game's new champion, Nilah, will also receive a Star Guardian skin when she launches. More than 20 Star Guardian skins are available in Leaguemaking it one of the most crowded skin lines in the game. New Star Guardian skins haven't been released since 2020.
This summer's Star Guardian event begins on July 14 and will also be live in League of Legends: Savage Rift and Legends of Runeterra.