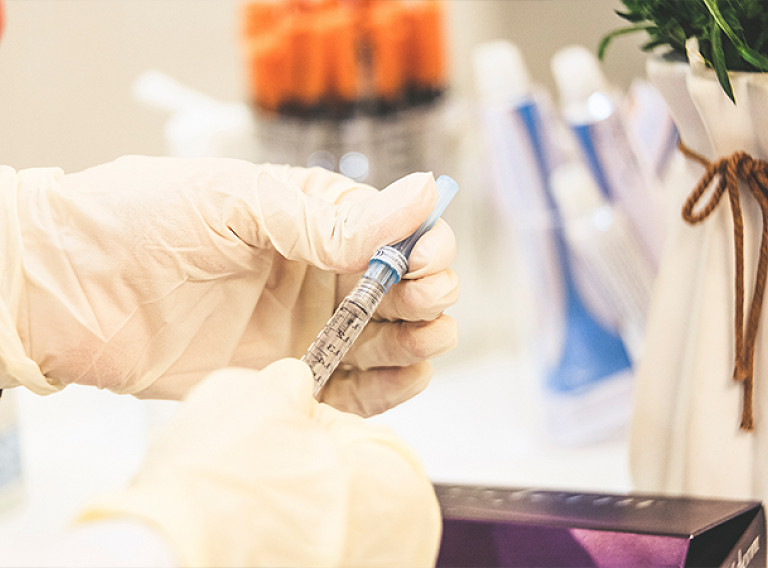 The Skin Clique mobilizes the increase in cosmetic procedures in the United States
From its 2018 debut, The Skin Clique founders Sarah L. Allen, MD and Claire O'Bryan, ANP-C, knew there was a market for at-home cosmetic treatments. All the proof they needed was in the numbers. The global cosmetic surgery and procedures market was worth $63.4 billion in 2021, with a compound annual growth projection of 9.6% from 2022 to 2030. Their value proposition? To give back time to patients, ensure safety and provide comfort. Other companies, like Ever/Body and Alchemy 43, have proven success with a Dry Bar-esque move from an office to a boutique, less daunting outpost. The Skin Clique goes even further. Instead of stopping at an outpost, they've built a business that's focused on meeting their consumers right where they are: home. The idea? That consumers may find maintaining their monthly, annual, or event-centric cosmetic procedures as routine as their hair or nail appointments.
The hair salon analogy extends beyond the business model and into the psychological realities of cosmetic procedures. According to Dr. Allen and O'Bryan, injectables and cosmetic treatments went through the same normalization that hair processes like coloring or coloring did in the 1970s and 1980s. being spotted leaving the skin clinic with oversized glasses in the early 2000s. But a new generation of open-minded patients, under the age of 28 on average, approach cosmetic procedures with exact ideas of what they want, without fear or stigma.
The Skin Clique taps into consumers' growing desire for cosmetic procedures by vetting, hiring and training providers, 274 of them to be exact in more than 31 states, to visit clients in their homes for treatments ranging from from chemical peels to filling. Dr. Allen says more about the model. "Like many hospitals and medical practices, we use a PVU (performance value unit) model to compensate our injectors for the work they do. They are required to meet minimum acceptable safety standards and therefore must inject a certain amount, but once the safety standards are met they have the flexibility to set their own schedule and hours to be as busy as they would like.